PROFESSIONAL LIGHTING TIPS
One of the things that separate our studio from all the rest is the lighting we use in our outdoor senior pictures.
Photography Is "Painting With Light"
When it comes to photography, lighting is everything because you are essentially "painting with light". Good lighting in the studio is relatively easy if you have the right equipment and the proper training. I've studied with some of the best over the years like Monte Zucker and Don Blair. I really admire the work of George Hurrell who was famous for photographing Hollywood stars in the 1930's. His work was amazing and inspires many of us still today. I always wanted to incorporate his techniques into my wedding photography but its difficult because of time and location restraints. I recently had the opportunity to photograph an amazing bride from Akron who had a "vintage" theme. They had period costumes including an old gown a vintage headpiece with feathers and a "zoot suit". The wedding was outdoors and since I can't use George Hurrell's lighting techniques in full sun, we stopped by the studio for a few quick images before the reception. We wanted to create a feeling of old-Hollywood glamour. This is what we came up with.
Outdoor lighting is much bigger challenge because it's difficult to control the sun. In full sun, the subject will have dark circles under the eyes. One of the things to watch for if you're looking for Senior Pictures is to find a photographer who gets beautiful light into your eyes. This is the most important thing to look for in an outdoor portrait. There's an old saying, "The Eyes are the Window to the Soul". With no light in the eyes there's just a "dead" look that is impossible to overcome with cool clothes or a great pose. Outdoors in full sun, you need to have great lighting to get a great image. With the proper techniques, you can make the images look 3 dimensional on a 2 dimensional medium.
One of the things that separate our studio from all the rest is the lighting we use in our outdoor senior pictures. In the past, I tried to stay out of the bright sun as it creates too much contrast and puts dark circles under people's eyes and you'll have hot-spots in your hair. You can use flash on the camera but that makes the photograph look flat and boring. We invested in some new technology that allows me use the flash off camera and balance it with the sun. If you're looking for someone to create your senior portraits or to capture your wedding day memories, check to make sure their sample images have light in their eyes and they don't have dark circles. Photography is nothing but painting with light! Check out some of these images captured in full sun….a photographers biggest challenge!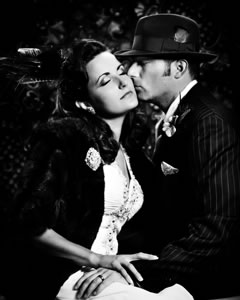 ---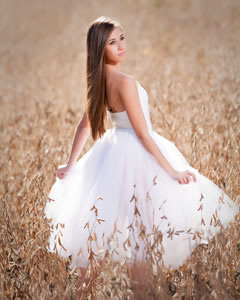 ---